Citunius Business Visualizer
Your chatbot for productivity
Business Bot (Chatbot): Citunius® Business Visualizer
The chatbot allows you to have an optimal all-round view of various business data. You can get important business information via instant message and have it visualized. For managers, this tool represents an information advantage because defined indicators (KPIs) can be retrieved real-time at the right time in the meeting. It is no longer necessary to log in to the Key Performance Indicator (KPI) monitoring system. This not only saves valuable time for other activities, but also gives you the opportunity to proactively take action.
Would you like to know more about this solution?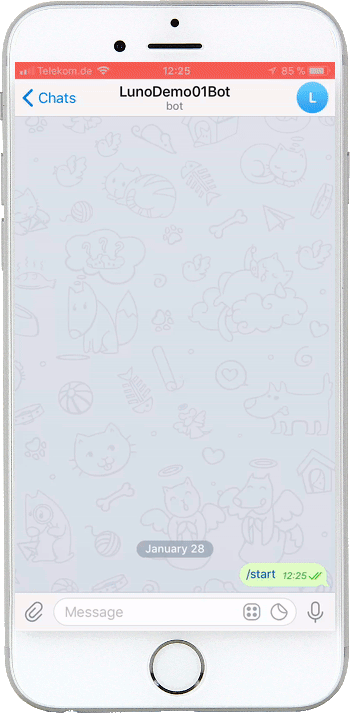 What are the advantages of the Business Visualizer?
What are the technical advantages of the Business Visualizer?
How does the Business Visualizer work?
The information can be obtained from any data source. It does not matter which business units the data comes from (such as performance metrics for analyzing, controlling, and evaluating processes). The Chatbot Business Visualizer gets the information from the data source and prepares the data visually (creates the graphic). The newly generated chart will be sent from the Business Bot platform to the mobile user.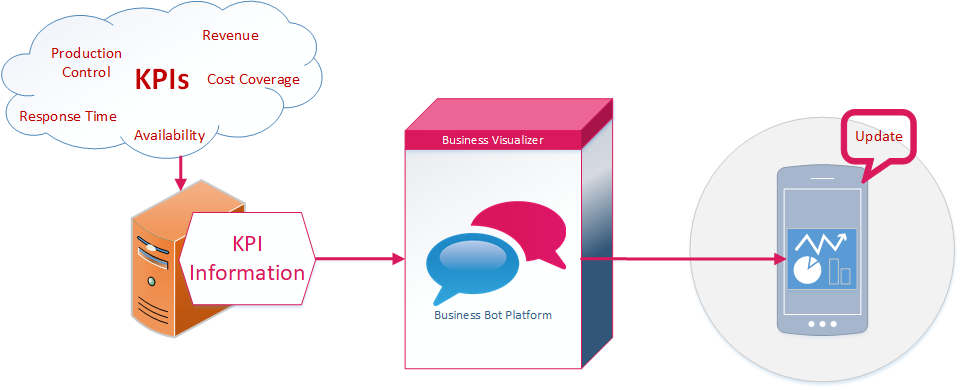 Would you like to know more?