Your chatbot for message forwarding
Monolog based message delivery in RAW format
The Business Bot Message Gateway provide the capability to forward information to the user as plaintext instant messages (RAW format). The Message Gateway does not make any changes to the message content. In addition, the Business Bot is designed for a monologue for the purpose of simply delivering information to the user.
Would you like to know more about this solution?
What technical facts has the Message Gateway?
The Message Gateway at a glance
An event (such as a system event and application event) is delivered to the Business Bot Platform, and the platform manages the delivery of the information as an instant message to various users, distribution lists, or groups.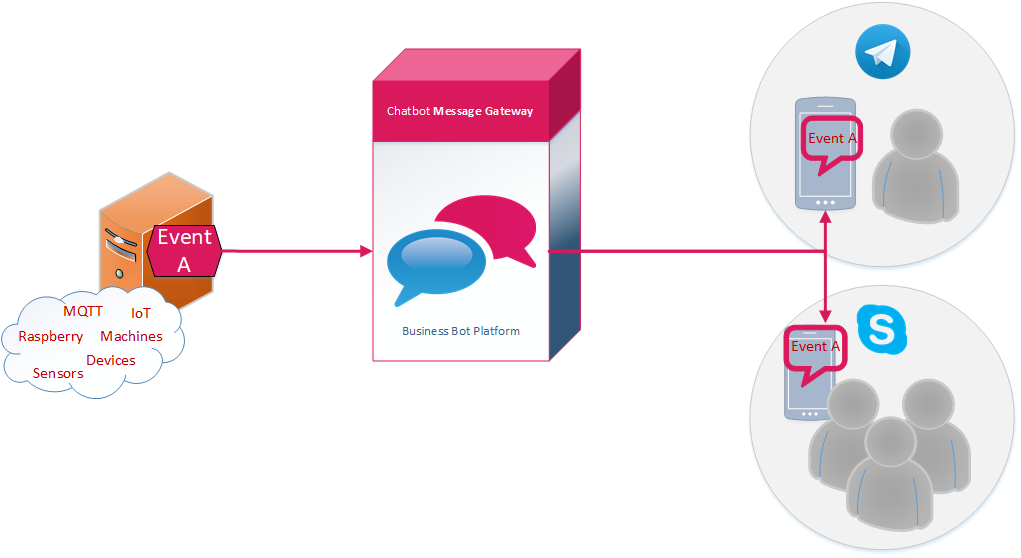 Would you like to know more?