The chatbot for your knowledge database
Business Chatbot: Knowledge Dealer
The Business Bot allows you to query any knowledge base via instant message. For this purpose, the user sends a keyword as an instant message to the Knowledge Dealer Chatbot and gets the result as a response in the chat window. The user can use various instant messengers for the query, such as Facebook™ Messenger, Microsoft Skype for Business™, Telegram™ Messenger and Threema.
Do you need a Business Bot for your company's internal Wiki or any other knowledge database?
 Contact us, because the menu structure and the underlying functions can be customized for you. Furthermore, you can define the logic of the Business Bot for your company-specific processes and implement user-specific interactions.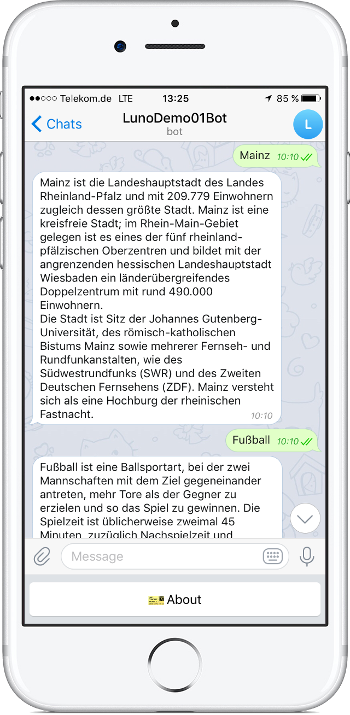 What are the advantages of the Knowledge Dealer?
How does the Knowledge Dealers work?
The Knowledge Dealer can be used for any knowledge database. The user request is sent to the knowledge database, the returned results are processed and then communicated to the user.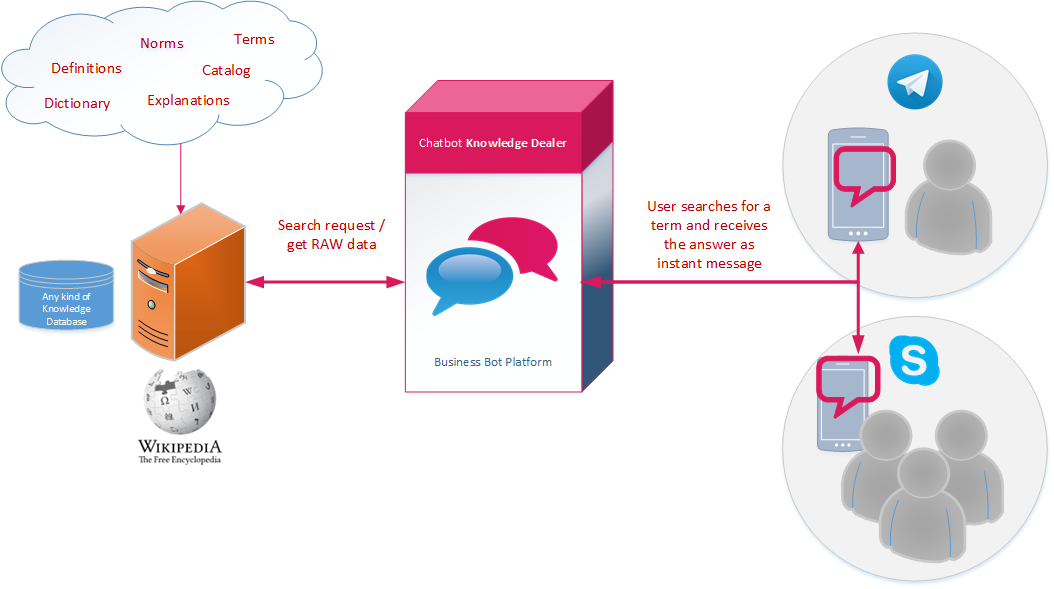 Would you like to know more?